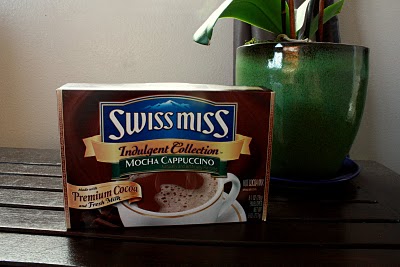 Dear Swiss Miss,
I love you and your little hot chocolate packets. They're so easy to mix up, transport, take camping, pack in my carry on luggage when I fly, and make after school snacks for the kids.
Do you know what I love even more Swiss Miss? Do you? I love much when you came out with this hot chocolate called Mocha Cappuccino.
I loved it so much I bought it in bulk, 10 boxes at a time. I would go to whichever store had it on sale and fill up a whole grocery cart to the brim with Mocha yumminess.
And then do you know what happened Swiss Miss? All of a sudden, I can't find it anymore. I'm down to my last box, and I'm rationing it like there's a war on.
Can you help me out? Please tell me it's just because I live in Utah and that somewhere out there, Swiss Miss Mocha Cappuccino lives on. I'll drive across state lines to get some.
Yours in Mocha,
Allison
(Visited 227 times, 5 visits today)