I really have a thing for pajamas, perhaps stemming from a favorite tradition from my childhood: new PJ's for Christmas, which we were permitted to open on Christmas Eve. I love them for myself, and I love to see my little guy all cozy in cute PJs. If you have the talents of Miss Alison here at Petit Elefant, you are probably custom making some very darling pajamas for your little ones this year. For the rest of us, I've noticed these cuties. Yes, I have a thing for stripes, too: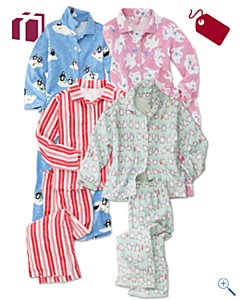 var pageTracker = _gat._getTracker("UA-3347741-1");
pageTracker._initData();
pageTracker._trackPageview();

… >> find out more...