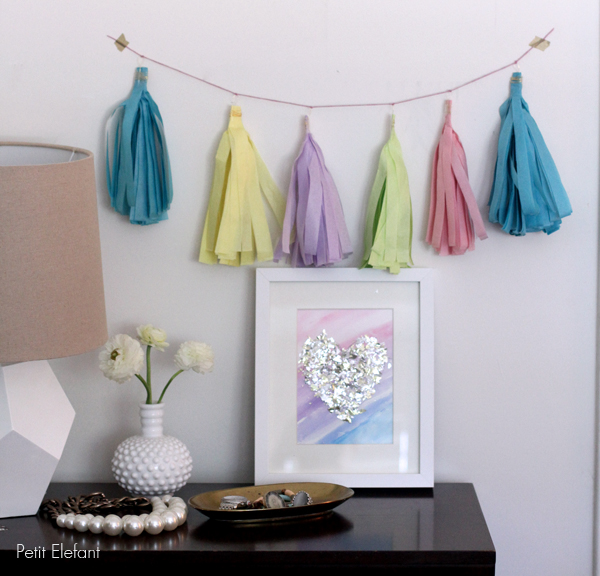 Whenever I'm feeling uninspired in the arts and crafts department, I usually just need to get a little more organized, and dig through my supplies to get a creative jolt. That's just what I did this week, and in my need of some purging and cleaning, I cam across some old craft supplies that were begging to be used. My watercolors and this fab gold confetti inspired some last-minute Easter decor, and this cute heart art project. I think it's perfect to hang in a young girl's room, or to give as a Mother's Day gift. Whatever the case may be, this gold confetti art project is easy to recreate, and you can easily get young kids involved with the painting and gluing. Here's how to make your own watercolor and gold confetti masterpiece.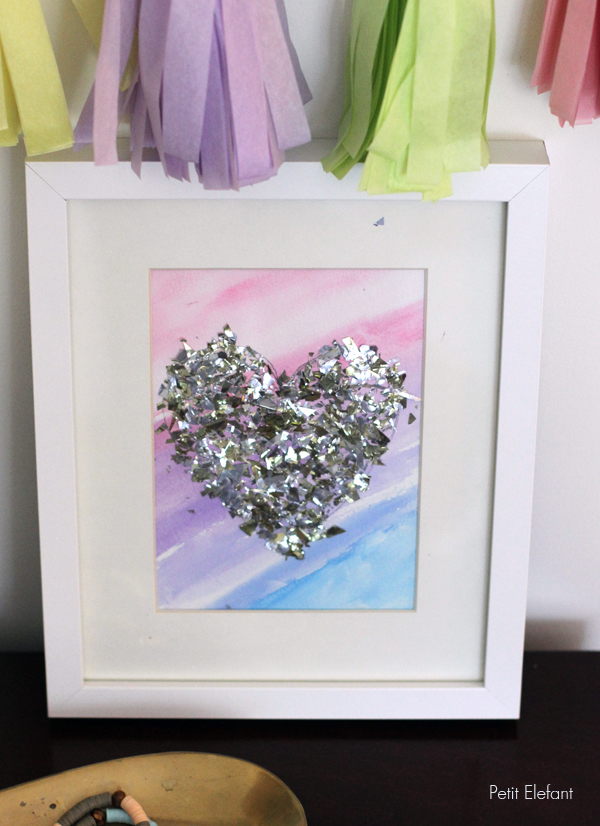 Begin by gathering what you'll need.
Supplies:
Watercolor paper (make sure it's nice and thick watercolor paper, do not try and use some other type of plain white paper)
Water color brush & brush for Mod Podge
Pencil
Mod Podge
Gold confetti (you could also use gold glitter if you have it. The point is to use what you've got, and make it disco sparkle)
Frame … >> find out more...